Bersambung dari
SINI
...
Berbalik kepada posting sebelum ini, Inggeris betul2 terkejut berok bila Parti Perikatan menang pilihanraya pertama di Malaya. Jadi, mereka nak tak nak, terpaksa melantik Tunku Abdul Rahman sebagai Ketua Menteri. Sebenonya, depa pandang rendah terhadap Tunku seperti yang dinyatakan oleh Henry Gurney apabila Tunku dilantik sebagai Presiden UMNO pada 25 Ogos 1951 "...
I am afraid that he will not be the sort of leader who will be capable of holding UMNO together in any important controversy. He will not of course be persona grata to the Rulers, and sooner or later these differences will have to be faced
" (CO 537/7263, Gurney to Higham, 29 Aug. 1951. Dalam Fernando, British Attitude Towards The Alliance Party, 1952-1957,
Jurnal Sejarah
, 11 Nov 2017, hlm. 44).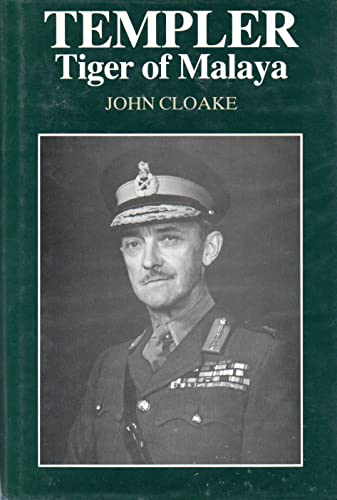 Sama le juga Gerald Templer. Dia tak boleh terima sikap Tunku yang '
happy-go-lucky
'. Dalam suratnya kepada Lyttelton pada14 Ogos 1952, beliau menyatakan "
Tunku Abdul Rahman has behind him a lot of bad hats
" kerana kerap menimbulkan subjek kemerdekaan (Cloake, John, (1985),
Templer: Tiger of Malaya
, hlm. 311). Tapi pandangan ini adalah '
mutual
'. Tunku menyatakan bahawa Templer "...
friendly but frank-he would talk in a very soldierly way. He objected to the speeches I was making in political rallies. I told him I couldn't praise the British while I was fighting for independence. After one speech he summoned me and said it was seditious. "All right," I told him, "put me in prison. It's your job." He glared at me and replied, "I wouldn't give you that satisfaction. I don't want to make a martyr of you!
" (Cloake, hlm. 307).
Bila dilantik sebagai Ketua Menteri, Inggeris memperuntukkan sebuah rumah kepada Tunku. Masalahnya ialah rumah ini bocor bila hujan. Beliau terpaksa mencari tempat kering dalam rumah bila hujan lebat (Fernado, hlm. 51). Macam ini pihak penjajah melayan seorang Ketua Menteri!
Ekoran ini, beliau nekad untuk mendapatkan kemerdekaan seberapa segera dengan mengisytihar pemberian pengampunan kepada gerila komunis jika mereka menyerah diri. Malahan, usul Tunku ini telah dibincang semasa mesyuarat UMNO-MCA di Melaka pada 12 Januari 1955 lagi. Keputusan mesyuarat ialah "...
to ask the Federation Government to offer amnesty terms to the Communist terrorist
". Komunis yang menerima tawaran ini akan dihantar balik ke China atau "...
be rehabilitated and allowed to remain to be good citizens.
" (Nik Anuar Nik Mahmud, (1998),
Tunku Abdul Rahman
, hlm. 3).
Keputusan ini telah dibawa kepada pihak Inggeris yang curiga tentang cadangan Tunku. Mereka ragu ramai komunis akan menyerah diri, lagi pula mereka sudah pun ada dasar yang menawarkan supaya komunis menyerah diri secara individu. Sir Donald MacGillivary, Pesuruhjaya Tinggi, telah menghantar telegram kepada Setiausaha Negara untuk Koloni yang menyatakan "
This would be unfortunate, particularly as we see nothing in present situation which would support the belief that an offer of amnesty at this juncture would be likely to be successful
" (Nik Anuar Nik Mahmud, (1998),
Tunku Abdul Rahman
, hlm. 4).
La....panjang pulak....berhenti dulu le dan bersambung nanti, insyaAllah.